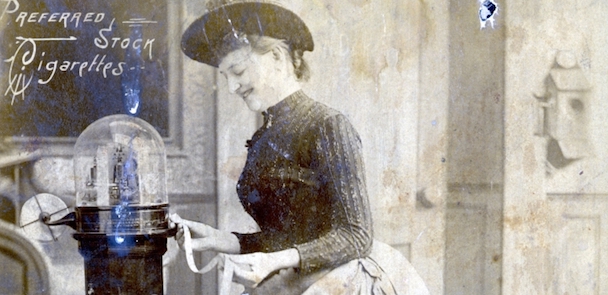 September 10, 2022
Happy fall, dear readers! Please check the Events page for events in New Orleans, New York, and Vancouver. Stay tuned for dates in Mallorca, Boston, and Austin!
June 8, 2022
Huge thanks to Nadja Spiegelman, Rachel Aviv, Beth Blum, Matthew Davis, Grace Lavery, Rachel Khong, and everyone who came out for the Either/Or US tour. It was a joy and a privilege to meet so many smart and thoughtful readers. And I am so grateful to everyone who helped Either/Or make it onto the NYT Best-Sellers list!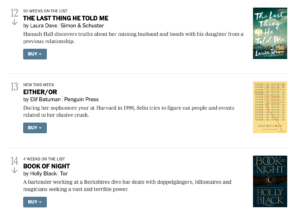 I just got to London, where it was another ginormous privilege to talk to Merve Emre, who made sure we had a nice big pile of bibliographic materials on the table for our conversation. If anyone missed it, there are still a few tickets left for my other London event, this Friday at Second Home. In the meantime, I'll be in Edinburgh tomorrow, at the Ukrainian Community Center 🇺🇦. 
There are now Spotify playlists up for both Either/Or and The Idiot, where (almost) all the tracks date to the mid-90s or before. And, thank you to all the Spotify users who have put up their own playlists! I'm so excited to listen. I feel so lucky to have such engaged and awesome readers! 
May 16, 2022
OK you have to check out this magical bookmark that the Great Penguins made!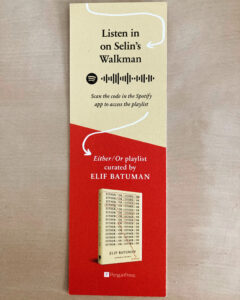 If you open Spotify, go to Search, tap the camera icon, and aim your phone camera at that code, which, to me, looks like an oration by Woodstock…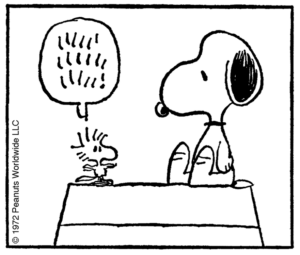 …then Spotify will send you to an Either/Or-themed playlist!
Also, here is a very nice graphic for the US tour.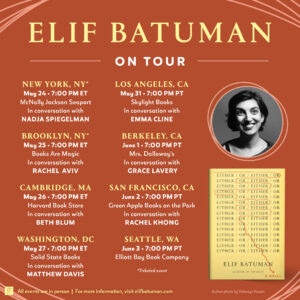 May 15, 2022
Dear readers, hello! The release of Either/Or is coming up on May 24 and I'm excited to announce in-person events with a dream team of interlocutors in the following great cities of the continental United States: New York (Manhattan / Brooklyn), Boston, Washington, D.C., Los Angeles, San Francisco, Berkeley, and Seattle. Please keep checking the Events section for hopefully more dates soon (including some in the UK! So far, I know about this one in London). In the meantime, The New Yorker published a short story adapted from Either/Or, titled "The Repugnant Conclusion," with some memorable banana-related artwork. 
🍌🌎🧿💫   
March 4, 2022
Hello, dear readers! If anyone is watching Season 3 of "My Brilliant Friend" on HBO and is as into it as I am, they might like to check out the online Watch Party that McNally Jackson is doing every Monday at 9:30, through April 18. I will be on there on April 4, talking about the previous week's episode, where Nadia and Pasquale will apparently show up at Elena's apartment in Florence and make her feel bourgeois.
February 18, 2022
Hi, everyone, here is some news!
I recently profiled the filmmaker Céline Sciamma for the New Yorker. I could have written a whole book about her, she made my head explode. Agh look how cool she is.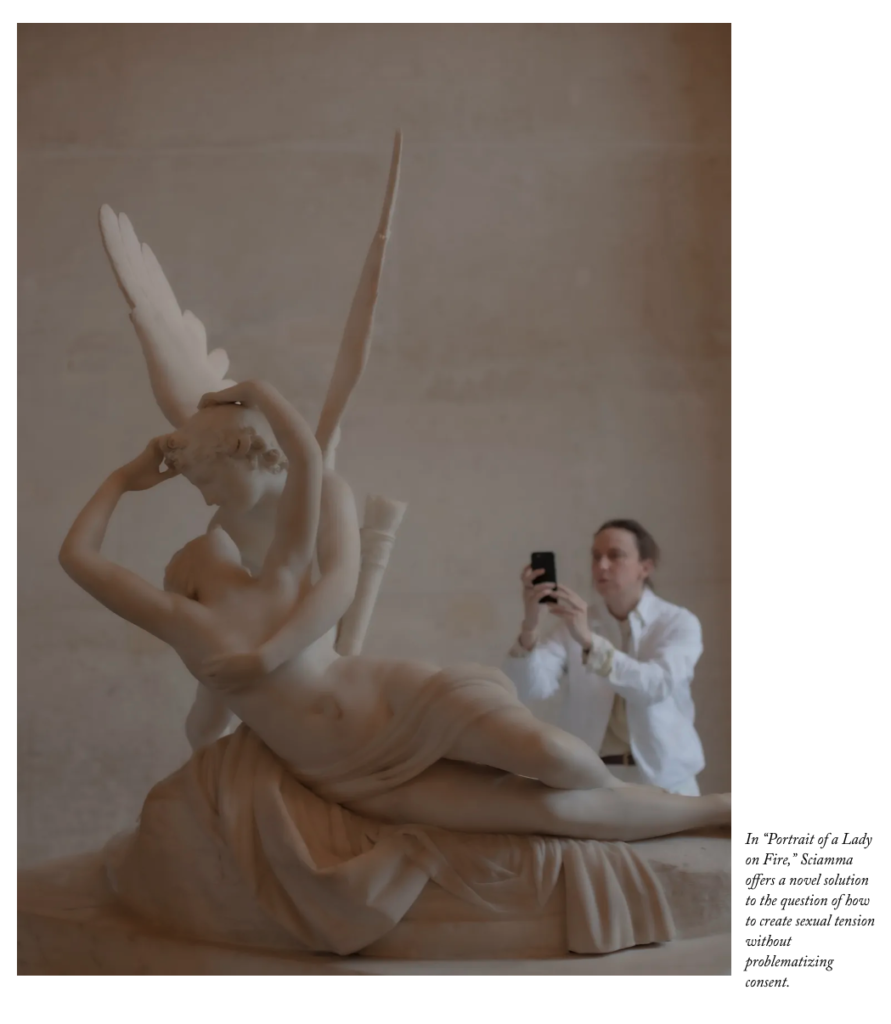 I was thinking A LOT about Sciamma's work when I was revising my forthcoming novel, Either/Or… which you should totally pre-order! Check out this beautiful starred review in Publishers Weekly!
In conversational news, I will be talking to Sheila Heti about her profound, bonkers, and FABULOUS new novel, Pure Color, tonight at 9PM Eastern/ 8PM Central. Sorry that's kind of short notice but it will probably be recorded. Speaking of recordings, I recently talked to the brilliant Grace Lavery about her also bonkers and fabulous memoir, Please Miss, at Greenlight, and now I finally understand the relationship between memoir and pastiche!
Also newly available online: a Film Independent Coffee Talk I did with the inimitable Sandi Tan, who is working on a screen adaptation of The Idiot.
OK that's it for now. I hope to have more to share soon!